Studio Tour
Studio A is a fully equipped music recording room with a spacious studio area and dedicated drum room. Instruments include a Yamaha grand piano, Hammond organ, several guitar
and bass amps, drum set and miscellaneous percussion instruments. A great mic selection and the complete Waves plug-in package make this the perfect room to record your next hit!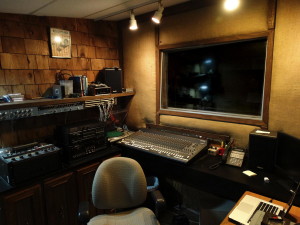 Studio B is primarily a copy and transfer room, although it is equipped with a voice-over booth should the need arise.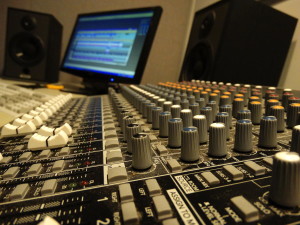 Studio C is a commercial production room with a voice-over booth large enough to accommodate two people. ISDN capability, cleared music and sound effects libraries are available.